JOSEPH ANDREA BIXEL
Information on a merchant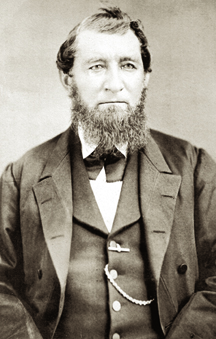 Maybe be an image of Joseph Bixel


JOSEPH ANDREA BIXEL
The subject of this sketch was born in Wendenreute, Saulgau Oberamt, Donaukreis, Baden-Wurttenburg (1860 census) (Baden, Oberwaldhausen) before Germany was a country on 30 November 1818. Here he was raised and educated. He emigrated to the United States in 1849, settling at Cleveland, Ohio. From this place he came to California via the Isthmus of Panama, landing in San Francisco in October, 1851. He came direct to this county, stopping at Jamestown, where he mined for gold during the Winter of '51-2.

The following Spring he went to Fresno, remaining there until the Fall of that year, and then moved to Merced County, where he purchased a farm in 1853.

On February 8, 1856, he came to Columbia and bought an interest in his present brewery, and has been engaged in the manufacture of beer. The brewery above mentioned was built by A.(Anton) Bixel, a brother of the subject of this sketch, in 1854, and was owned by him until 1856, when Joseph Bixel bought an interest, buying the remainder in 1869.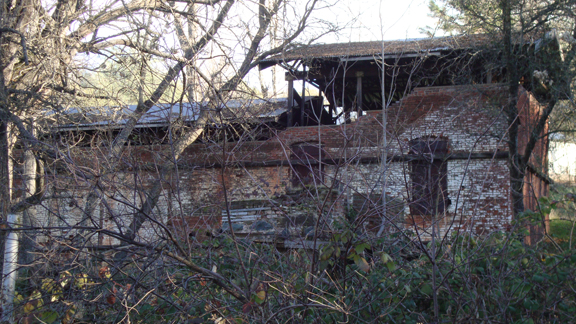 Bixel Brewery - 2002



The 9 July 1860 census shows living in the same dwelling, Anton Bixel age 37, Joseph Bixel age 41, Anna Bixel age 37, Paul Bixel age 14 (all born in Baden-Wurttenburg), Emilie age 2 and Louise age 4/12 born in Columbia. The Census further states that he is a brewer and living with his brother Anton and Joseph's wife. There are many workers listed as the building was most likely the Brewery itself.

This brewery is located at the head of Matelot Gulch, and is a wood building 40x60 feet, one story high, the malt-room and kiln of brick, one story and basement, 20x80 feet; the fermentation cellar is 20x60 feet, hewn out of almost solid limestone; the floor faced with marble. One large stable of wood, carriage-house and dwelling-house, also of wood, 30x40 feet, and one and a half stories high.

Mr. Bixel married Anna Maria Dirr. She is a native of Germany (Baden-Wurttemberg). Paul, Amelia, Louisa and Arthur are their children. - History of Tuolumne County - 1882

He died 3 August 1887 in Columbia and was buried in the I.O.O.F. cemetery.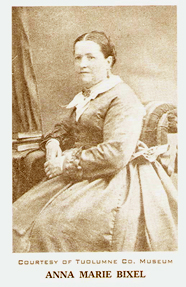 Joseph's wife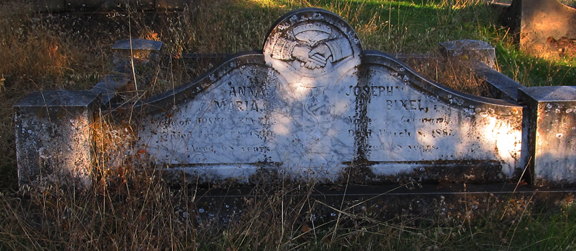 Where Joseph and Anna are buried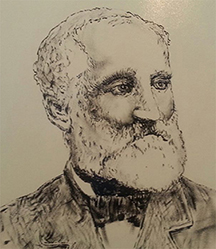 Another image of a Bixel
This page is created for the benefit of the public by
Columbia Booksellers & Stationers
22725 Main Street
Columbia California 95310-9401
---

To make corrections, etc., contact:


---
A WORK IN PROGRESS,
created for the visitors to the Columbia State Historic park.
© Columbia State Historic Park & Floyd D. P. Øydegaard.