A Presentation of the Columbia State Historic Park
with the support of Volunteers, Docents!

COLUMBIA DIGGINS.
Columbia State Historic Park, California.
Funded by donations to Friends of Columbia State Historic Park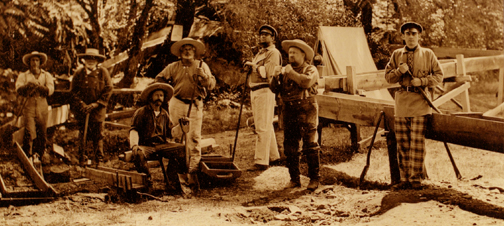 William Dunniway & Co. image 2006
1852 Gold Camp recreation for the public.
Step back in time and see what it might have been like.
Explore the foods, sounds, smells and excitement!




May be the last weekend in May and/or first weekend in July


Schedule.

SCHOOL GROUP TOURS - Thursday & Friday.
THE FORMS


SATURDAY.
10:00 Flag Raising.


SUNDAY.
A day full of excitement.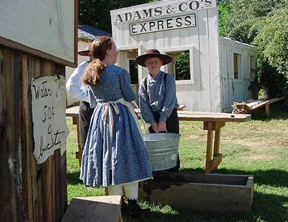 Jasper Hamilton image 2005
Both days, there will be activities that are typical of an early Gold Rush Camp.

Mission Statement:

Through a wholly educational and progressively authentic approach,
the Columbia Diggin's Event will endeavor to inspire visitors to visualize, experience through participation,
and learn more about the varied historical aspects of life in an early California Gold Mining Camp.



More information?
You can view our Web Log at our BLOG SITE
Call State Park Office 209-588-9128 or
Send an SASE to 11255 Jackson Street, Columbia, CA 95310 with questions.
---
All information and schedules posted may be changed at any time!
The current listing may not be absolutely correct.



This page is created for the benefit of the public by
Columbia Booksellers & Stationers
22725 Main Street
Columbia California 95310-9401
---

Return to Chamber Event Page