Easter Celebration.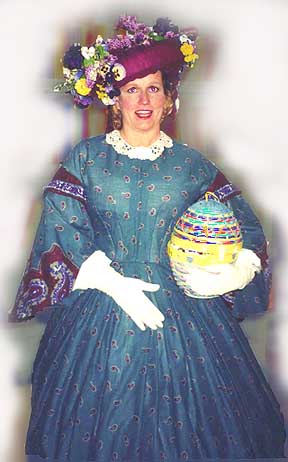 BEST BONNET 2001 - Kelli Noteman





EASTER SUNDAY
A Presentation by the Columbia Chamber of Commerce!
Schedule.
EASTER EGG HUNTS!
12:30 - 1:00 - 1:30
(Sunday only)
See details below




VICTORIAN EASTER PARADE.
12:30
(Sunday only)

Parade begins at 12:30 from Washington Street


Registration required at 11:00 in front of Fallon Hotel!
The parade will be a fashion show of costumes with Easter as the theme.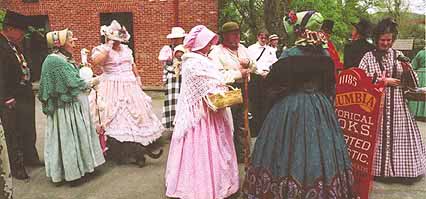 PARADE Categories
We want the parade to represent the Victorian Era style promenade!
Judged categories for 2011 were 20:
CALL FOR DETAILS!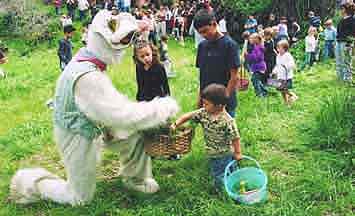 EGG HUNT Categories
3 age groups!
SPECIAL PRIZES for finding the GOLDEN EGGS!
SMALL FRY EGG SEARCH (ages 3-5):
Begins 12:30 AM - Locations very.
JUNIOR EGG POACHERS. (ages 6-8):
Begins 1:00 - Locations very.

GREAT EGG SCRAMBLE (ages 9-12):
Begins 1:30 - Locations very.




QUESTIONS?
Contacts for more information:
Chamber of Commerce at 209 536-1672
Columbia Chamber of Commerce Web Site.
eMail for information: Chamber
or
Send an SASE to Chamber POB 1824, Columbia, CA 95310 for event details.
---
All information and schedules posted may be changed at any time!
The current listing may not be absolutely correct. The newspapers may also print the wrong times.



Page created by
Floyd D. P. Oydegaard






Email contact:
fdpoyde3 (at) Yahoo (dot) com