ISAAC S. DORE.
Information on a miner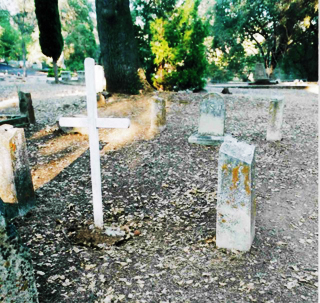 Where he was buried


Isaac S. Dore
Son of John Dore and Elizabeth R. Stafford
Born 21 Dec 1842 Harmony, Somerset Co., Maine
Benjamin Dore (half(?) brother to Isaac) left for California gold fields in 1849
Isaac went to Columbia, California in late 1859 to meet up with his brother.
He worked in the mines, where he was killed in a premature explosion.
Died 26 Jan 1860

John Dore
son of Samuel Dore born 1776 in Shapleigh/Athens ME (son of Joseph Dore & Patience Hussey) and 1st wife Lydia Corson
Born 8 June 1801 in Athens, Maine.
Died 6 April 1863 Princetown Wisconsin married: 1st 31 Oct. 1822; Athens ME. to Sally Wing
married: 2nd 1 Dec 1831; Athens ME. to Elizabeth R. Stafford
married: 3rd to Hannah Barnes
John Dore lived on the family farm, at Athens Maine, likely at Dore Hill.
Shortly after 1831; the family removed to Harmony Me. where they stayed until 1850
when they removed to Princetown Wisconsin. Where they bought a farm.

John Dore died 6 April 1863 on the family farm. His widow, Hannah Dore removed to Neillsville Wisconsin, and lived with John S. Dore, son of John Dore and wife Elizabeth Strafford, from 1863 to 1883.

She removed to Minnesota, where she lived with her son Ruel A. Dore from 1883 to 1888, when she died.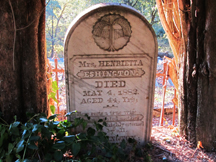 RESPECT OUR CEMETERIES!!



This page is created for the benefit of the public by
Columbia Booksellers & Stationers
22725 Main Street
Columbia California 95310-9401
---

To make corrections, etc., contact:


---
A WORK IN PROGRESS,
created for the visitors to the Columbia State Historic park.
© Columbia State Historic Park & Floyd D. P. Øydegaard.