KELLY/KELLEY FAMILY
Information on merchants

Michael Kelly's Plot in Catholic Cemetery, Sonora.

MICHAEL KELLY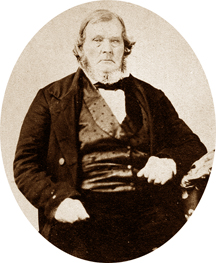 1835 - 1890



Michael Kelly was born in Parish of Rathons Co. of West Meath, Ireland in 1835. He was the oldest of three Kelly brothers and came to Columbia first. When Pete (ten years younger than Mike) and Pat (four years younger than Pete) came to Columbia they worked for Mike in the livery business for a few years. Mrs. John Duffy was their only sister and probably came between Mike and Peter. - Barbara Eastman May, 1964.

1870 July 8 - Census shows all three brothers (with families) living next door to each other in Township 2, Tuolumne Co., California.

1890 April 1 - Michael Kelly Dies

Between the hours of five and six o'clock last Tuesday morning, Michael Kelly ended his life by firing a pistol bullet into his brain. The causes that prompted the taking of his own life are not known, but that he premeditated suicide is evidenced by the manner in which he proceeded to commit the act.

Early in the morning, as shown by the testimony at the Coroner's inquest, he went to his stable and took a pistol from his safe.

After procuring the revolver, he returned to his residence, went to the rear of the cowlot, and placed the pistol to his temple and fired. The wound failing to prove fatal, he made his way up the hill to Divoll's reservoir, bleeding freely, as blood marked a line up the steep hillside. After reaching the water, it is supposed he waded in a short distance, and then placing the revolver to his mouth, pulled the trigger and sent the deadly bullet crashing through his brain, causing, no doubt, instant death.

When found shortly after, he was lying with his head and the upper portion of his body on the bank, while the feet and legs rested in the water. He was in his stocking feet, having left his boots at home.

Michael Kelly was an old resident of the county, and well known to the people. He has followed an active business life since coming to the county, both in Columbia and Sonora, and by honest dealing and kind treat of his fellow men accumulated some property and made many warm friends. (David Kelley)

---



PETER KELLY

1845 - 1886.



1845 October - Born in Parish of Rathons Co. of West Meath, Ireland.

1867 May - Pete married an Ann Kelley of Columbia (census records show her born in Ireland) . When he advertized that he had bought out the Copperopolis Stage Line in 1873, he used the name "Kelley", as he apparently continued to do the remainder of his life.- Barbara Eastman May, 1964. They had three children: Mary, John, Lizzie.

1870 July 8 - Census shows Ann and Peter (listed as a miner) living in Township 2, Tuolumne Co., California, with M E Kelly (their daughter Mary?)

1880 June 2 - Census has Peter (stable keeper) and Ann living in Copperopolis, Calaveras Co., California with all three children.

1886 April 26 - Died. The tombstone at the Catholic Cemetery for Peter states; "Born in Parish of Rathons Co. of West Meath, Ireland." That he was "Aged 42.yrs and 4.ms. Requiescat in Pace. Amen."


---
PATRICK JAMES KELLY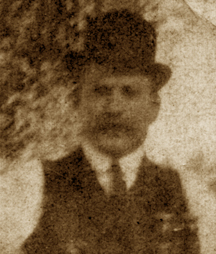 1849 - 1910.



1849 August 25 - Born in Parish of Rathons Co. of West Meath, Ireland.

1870 July 8 - Census shows Patrick as a stage driver living in Township 2, Tuolumne Co., California, located between his brother's dwellings.

1882 - Married Mary Riordan. (1857-1903).

1883 - William P. Kelly was born. (d1934).

1886 - Peter Francis Kelly was born. (d1945).

1903 - According to Leonard Rehm, Mrs. Pat Kelly's nephew, when she died her family were much chagrined to find that her tombstone bore the name "Kelley." It was believed that her son, Pete, had been responsible because he had now and then followed the line of his uncle in spelling his name Kelley, instead of without the extra "e" as the name was origianlly spelt by the family. Despite the differnt spelling, the three men were brothers.- Barbara Eastman May, 1964.

1910 August 18 - Died in Sonora, California.





Research information from
Barbara Eastman
David Kelley: including images



This page is created for the benefit of the public by
Columbia Booksellers & Stationers
22725 Main Street
Columbia California 95310-9401
---

To make corrections, etc., contact:


---
A WORK IN PROGRESS,
created for the visitors to the Columbia State Historic park.
© Columbia State Historic Park & Floyd D. P. Øydegaard.