KELLY/KELLEY FAMILY
Information on merchants

Michael Kelly's Plot in Catholic Cemetery, Sonora.

MICHAEL KELLY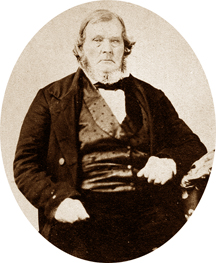 Born in 1835 - Died in Sonora 1890

Michael Kelly was the oldest of three Kelly brothers and was in Columbia first. When Pete, ten years younger than Mike, and Pat (four years younger than Pete) came to Columbia they worked for Mike in the livery business for a few years. Mrs. John Duffy was their only sister and probably came between Mike and Peter. - Barbara Eastman May, 1964.


---

PETER KELLY

Born in Ireland ? Oct 1845 - Died in Sonora 26 April 1886.

May 1867 - Pete married an Ann Kelley of Columbia. When he advertized that he had bought out the Copperopolis Stage Line in `873, he used the name "Kelley", as he apparently continued to do the remainder of his life.- Barbara Eastman May, 1964.

The tombstone at the Catholic Cemetery for Peter states; "Born in Parish of Rathons Co. of West Meath, Ireland." That he was "Aged 42.yrs and 4.ms. Requiescat in Pace. Amen."


---
PATRICK JAMES KELLY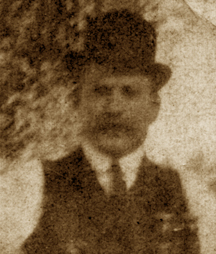 Born in Ireland 25 August 1849 - Died in Sonora, California 18 August 1910.

1882 - Married Mary Riordan. (1857-1903).

1883 - William P. Kelly was born. (d1934).

1886 - Peter Francis Kelly was born. (d1945).

1903 - According to Leonard Rehm, Mrs. Pat Kelly's nephew, when she died her family were much chagrined to find that her tombstone bore the name "Kelley." It was believed that her son, Pete, had been responsible because he had now and then followed the line of his uncle in spelling his name Kelley, instead of without the extra "e" as the name was origianlly spelt by the family. Despite the differnt spelling, the three men were brothers.- Barbara Eastman May, 1964.

---
Research by Barbara Eastman and David Kelley.


This page is created for the benefit of the public by
Columbia Booksellers & Stationers
22725 Main Street
Columbia California 95310-9401
---

To make corrections, etc., contact:


---
A WORK IN PROGRESS,
created for the visitors to the Columbia State Historic park.
© Columbia State Historic Park & Floyd D. P. Øydegaard.