KOCH CABIN.
(AKA New England Water Company property, Koch Cabin,
Striplin Cabin, Old Maintenance Office, Cat House)
1853 - present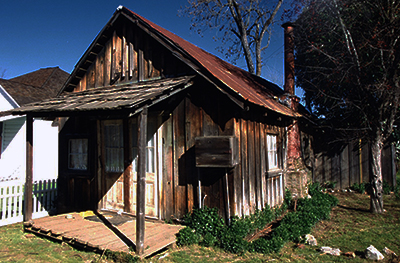 © Floyd Øydegaard Collection.
Koch 1905 Cabin - 2000.


1853 New England Water Company office on lot; 45 feet by 80 feet. See The newspaper article.

1905 R.C. Davis sells 24 ft by 50 ft section of lot to Wm. Koch who builds a house and carpenter shop on the lot. Re-alignment of street has taken much of the property.

1920-30s Striplin lived in cabin.

1950s - 1980s State park maintenance office.

2000 Known as the "Cat House" due to all the farrow cats residing in and around the building.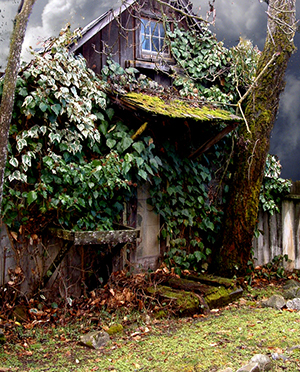 © Floyd D. P. Øydegaard.
Back view of Koch Cabin - 2001.


This page is created for the benefit of the public by

Columbia Booksellers & Stationers
22725 Main Street
Columbia California 95310-9401
---

Email contact: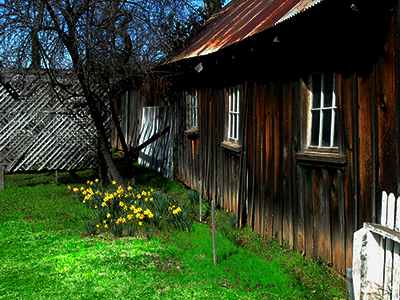 © Floyd D. P. Øydegaard.
Side view of Koch Cabin - 2001.
---
A WORK IN PROGRESS,
created for the visitors to the Columbia State Historic park.
© Columbia State Historic Park & Floyd D. P. Øydegaard.