A MINER'S CHRISTMAS.
Columbia State Historic Park, California.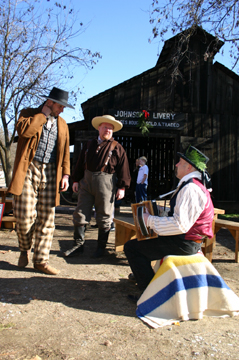 Chestnuts Roasting over an open fire!





December 14, 15, - 21, 22, 2013
Dates may change.

Schedule.

Costumed interpreters recreate the mining camp of the 1850s,
as homesick miners roast chestnuts and hot cider, and perform live music for park visitors.
19th century toys and games, Victorian Holiday craft making,
and Christmas storytelling make this an enjoyable experience for the entire family,
an antidote for the big store holiday shopping experience.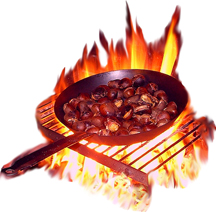 Contacts for more information:
Call State Park Office 209-588-9128 or
Send an SASE to State Park11255 Jackson Street, Columbia, CA 95310 with questions.
---
All information and schedules posted may be changed at any time!
The current listing may not be absolutely correct.



This page is created for the benefit of the public by

Columbia Booksellers & Stationers
22725 Main Street
Columbia California 95310-9401
---

Return to Chamber Main Page