POSTERS.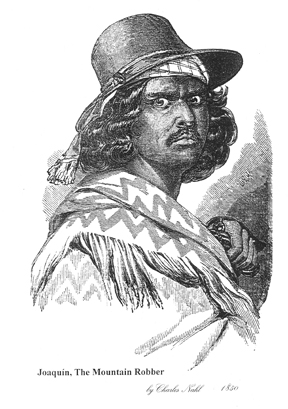 Joaquin, the Mountain Bandit - Charles Nahl 1850.

We carry many 19th century posters as well as earlier flyers and bills.
GOLD RUSH POSTERS.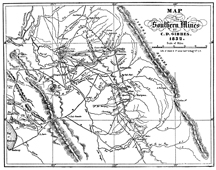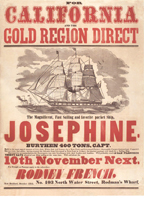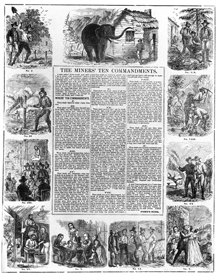 We have a selection of various posters and maps that are authentic to the 1800-1880's period (and earlier) of our country's past.

---
WANTED POSTERS, ETC.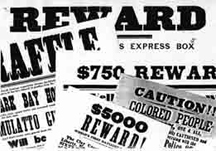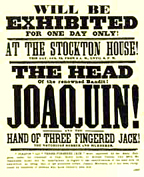 We have posters for decorating your walls be they copies of advertisements or wanted posters for your favorite outlaw.

CUSTOM MADE WANTED posters are also created for your delight. Send the name and deeds of the individual(s). $6.00 each. example 1 Email for details. Send an image for an added $2.50 and it will be created as a drawing on the poster. example 2 Image will be returned. Prefer head shot only, on a 4x6 image, for best results!

---
PRICES & STOCK ON HAND CHANGES CONSTANTLY!

209.533.1852




READ ORDERING INFORMATION! or contact Columbia Booksellers for details.


NOTE: My pages aren't complete and I apologize for the mess.
Email or call me and we can work it out! Thanks for your patience!




Email contact: