JOSEPH C. POWNALL
Information on a merchant and Doctor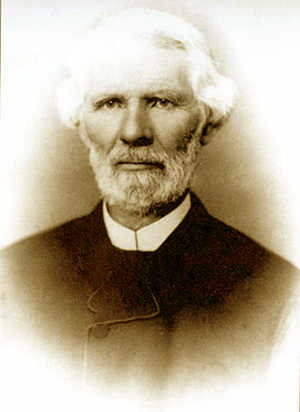 Joseph C. Pownall
© Columbia State Historic Park.





JOSEPH C. POWNALL M. D.

1818 August 8 - Joseph was born in Hackettstown County, New Jersey

1837 - His primary education was received in that town and he commenced the study of medicine with Dr. William Rea.

1841 - By spring he attended a course of lectures at the College of Physicians and Surgeons at New York City, followed by another course during the summer and fall at Pittsfield, Massachusetts, then returned and entered the Medical Department of the University of the City of New York at its first session in the fall and winter of 1841-2

1842 March 9 - He graduated from Medical school.
After a visit to his home for six months, he returned to the city for a month or so, then went to Savannah, in Georgia, remained there a short time and settled in Laurens County in that state. After a six month residence there he moved to Micanopy, Alachua County, Florida, remaining until about July.

1846 July 1 - He went to New Orleans, thence to Matamoras and Monterey in Mexico, returning to New Orleans about January 1st, 1847. He remained there until September 1848, then moved to Keachie, De Soto Parish, Louisiana.

1849 March 28 - While in company with Capt. I. G. Messec of Gilroy and fifty others, started for California, taking the El Paso route

1849 July 20 - Arrived in California. The Doctor first settled in Mariposa, the same fall going to Stockton and engaging in "packing" to the mines for a short time and then returned to Mariposa.

1850 March 18 - From there he came to Big Oak Flat. In the winter of 1850-1 he was engaged in mining at Quartz Mountain, near Sonora.

1851 February - He went to the northern mines, where he remained till January 1852 and returned to this county, settling in Columbia.

1852 January - He acquired an interest in the Tuolumne Water Company and in 1856 was elected its Secretary.

1857 March 10 - Dr. Pownall married Mary C. Newell.

1882 - Secretary, Treasurer and Superintendent, as well as being one of the Board of Directors.





BIBLIOGRAPHY

Information on this subject came from:
CSHP Archives
History of Tuolumne County - 1882
Geneology - researched by Floyd D.P. Øydegaard.





This page is created for the benefit of the public by

Floyd D.P. Øydegaard.
fdpoyde3 (at) Yahoo (dot) com
---
A WORK IN PROGRESS,
created for the visitors to the Columbia State Historic park.
© Columbia State Historic Park & Floyd D. P. Øydegaard.