WET PLATE CAMERA.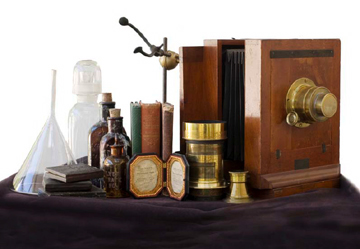 Wet-plate cameras derived their name from the light-sensitive chemical coating applied to the photographic plate. The plate was used while wet, which was a messy but effective process that allowed photographers to make high-quality negatives with exposures of less than 30 seconds. Frederick Scott Archer invented the plate in 1851.



This page is created for the benefit of the public by
Columbia Booksellers & Stationers
22725 Main Street
Columbia California 95310-9401
---

Email contact:


---
A WORK IN PROGRESS,
created for the visitors to the Columbia State Historic park.