About Columbia.
Map of Town





Columbia's Citizens.

Animals of Columbia.

Bakers of Columbia.

Barbers of Columbia.

Clementine Brainard

Carpenters of Columbia.

COLUMBIA'S CEMETERIES

Chinese of Columbia.

Doctors.

Law & Order.

Newspapermen.

Merchants.

Mexicans.

Photographic Studios.

Professional Women.

Saloons of Columbia.

School Teachers of Columbia.

Building Histories.

Assay Offices.(behind Wells, Fargo)
Bowling Saloon Display. (Knapp Block)
Brainard Building.(Candle Dipping)
Broehmer Building.(Artificer's Exchange)
California Store.(Franco cabin)
Carpenter Shop.(New Justice Court)
Chinese Display.(Old Justice Court)
Columbia Museum. (Knapp Block)
Duchow Building. (Drug Store display)
Ferguson Block. (Columbia Clothiers & Emporium)
Franklin-Wolfe Building.(Columbia Booksellers)
Hildenbrand Building.(N.S.G.W)
Knapp - Middle.(Bowling Saloon)
Knapp - North.(Ebler's Leather Store extended)
Questai Building. (old photo shop - EMPTY)
San Francsico Lager Beer Saloon. (Brown's Coffee House)
San Francsico Store. (Enterpreter Center)
Wilson's Store and People's Market. (Ebler's Leather)


Houses of Early Columbia.
Wilson House. (High Noon House)

Missing Buildings & Vacant Lots.


1st Store: Bassetts.
Back of DO Mills & Wells, Fargo.

Columbia's First Fire Departments.

The History of First Fire Companies & Papeete.
The History of Fire Companies (part 2) & Monumental.
The History of Citizen #1, Fire Pump.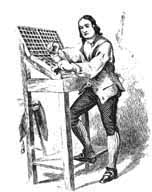 COLUMBIA'S NEWSPAPERS.
Columbia's Editors and Newspapers.
History of Columbia's Newspapers 2.


Columbia's Presses


Columbia's Movies.


Militias, etc.


Columbia Fusiliers. (1853-1857)

1st New York Legion in Tuolumne County. (1847-1852)

Battle of Sawmill Flat. (1852)


Interesting Information.




This page is created for the benefit of the public by
Columbia Booksellers & Stationers
22725 Main Street
Columbia California 95310-9401
---

Email contact:


---
A WORK IN PROGRESS,
created for the visitors to the Columbia State Historic park.
© Columbia State Historic Park & Floyd D. P. Øydegaard.