COLUMBIA HISTORY PAGE.



Columbia looking north from Kennebec Hill c1855



About Columbia.
BUILDING LOCATOR - Map of Town

COLUMBIA'S CEMETERIES
The following sections are listed below.
China Plot
Masonic Cemetery
Odd Fellows Cemetery
Public Cemetery
St. Anne's Cemetery
G.A.R. Locations
Springfield





THE PROBLEM WITH COLUMBIA'S BUILDINGS

About the materials, etc.





Columbia's Citizens.

Animals of Columbia.

Bakers of Columbia.

Bands of Columbia.

Bands of Columbia 2.

Barbers of Columbia.

Clementine Brainard

Carpenters of Columbia.

Carpenters of Columbia (another look).

COLUMBIA'S CEMETERIES

Chinese of Columbia.

Doctors.

Law & Order.

Newspapermen.

Merchants & Personalities.

Mexicans.

Mexicans Census.

Mexican Outlaw.

Mexican Outlaw 2.

Photographic Studios.

Professional Women.

Population via Census.

Saloons of Columbia.

School Teachers of Columbia.

Stage Lines & Liveries.

Stage Travel & Accidents.



Building Histories.

Assay Offices.(behind Wells, Fargo)
Bowling Saloon Display. (Knapp Block)
Brainard Building.(Candle Dipping)
Broehmer Building.(Artificer's Exchange)
California Store.(Franco cabin)
Carpenter Shop.(New Justice Court)
Chinese Display.(Old Justice Court)
Cottage A.(City Hotel Rentals)
Cottage B.(City Hotel Rentals)
Columbia Museum. (Knapp Block)
Duchow Building. (Drug Store display)
Ferguson Block. (Columbia Clothiers & Emporium)
Franklin-Wolfe Building.(Columbia Booksellers)
Hildenbrand Building.(N.S.G.W)
Knapp - Middle.(Bowling Saloon)
Knapp - North.(Ebler's Leather Store extended)
Mercantile. (Columbia Mercantile - 1855)
Questai Building. (old photo shop - EMPTY)
San Francisco Lager Beer Saloon. (Brown's Coffee House)
San Francisco Store. (Enterpreter Center)
Wilson's Store and People's Market. (Ebler's Leather)

Houses of Early Columbia.
Wilson House. (High Noon House)

Missing Buildings & Vacant Lots.

1st Brick Store: Donnell & Parson.
Arnold, Brown & Co. Store (#43)
Back of DO Mills & Wells, Fargo.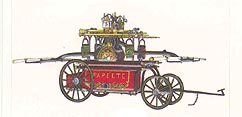 Columbia's First Fire Engine Companies.
The History of First Fire Companies & Papeete.
The History of the two Fire Companies
The History of Citizen #1 Under State Protection.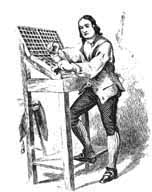 COLUMBIA'S NEWSPAPERS.

Columbia's Editors and Newspapers.
History of Columbia's Newspapers 2.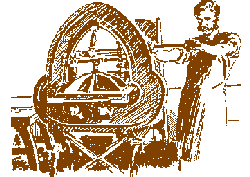 COLUMBIA'S PRESSES



COLUMBIA'S WESTERN MOVIES.


Militias, etc.

Columbia Fusiliers. (1853-1857)

1st New York Legion in Tuolumne County. (1847-1852)
1st New York Legion. (1847-1852)
James Allen Hardie of the 1st New York Legion. (1823-1876)

Battle of Sawmill Flat. (1852)

Militias. (1850-1890)




Interesting Information.
(May or may not have anything to do with Columbia)
Shadows of the Past Western Gungfighters.

Jesse James Chronology





This page is created for the benefit of the public by
Floyd D.P. Øydegaard.

Email contact:
fdpoyde3 (at) Yahoo (dot) com
---
A WORK IN PROGRESS,
created for the visitors to the Columbia State Historic park.
© Columbia State Historic Park & Floyd D. P. Øydegaard.